So have you seen Lesson Zero yet?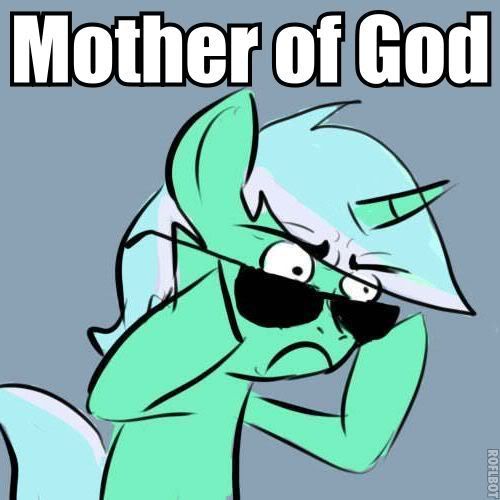 Wow. It rivals Feeling Pinkie Keen for slapstick violence and Party of One for main-character-goes-crazy. The show is TV-Y7 this season instead of TV-Y, and it lost the stupid e/i tag, so this may be a sample of what's to come.
Spoilers ahoy!
The barn being demolished is pretty intense, but it's just a warm up for what's to come.
The real shocker is Fluttershy and the bear. Holy jeeze.
Then we get crazy Twilight. Those teeth!
I'd take my chances with Pinkie and her imaginary friends any day. At least with her you don't need to worry about mind control spells.
I dig this picture of Big Mac roughing up a mob of mares. No chivalry here! Note the tiny figures flying over the horizon.